Plugins are an easy way of adding functionality  and customization to your website. For a non-profit organizations, here are a few example of ways your website can make money through using plugins. Making it easy for people to donate
1. Give
Give is a popular freemium WordPress plugin. Install Give for free and then purchase optional add-ons to extend your site's functionality as needed. This plugin allows you to add powerful donation acceptance forms to any page of your site, in any sidebar, or as a stand alone page. Customizations to the style of donations forms can be easily made, enabling them to match the look and feel of your site. And donations are made on-site, so you don't lose your donors to another site with no guarantee of their return.
Premium add-ons include enabling recurring payments, claiming UK gift aid, and accessing a variety of payment gateways like Stripe, Authorize.net and more. As you can see, Give is a superior WordPress plugin that caters for all non-profit donation needs.
2. Paypal Donations

If you are looking for a quick and easy way to add a donation button to your website, then Paypal Donations is a great solution for you. This free WordPress plugin enables you to add a donation button to any page, post or sidebar on your website using a simple pre-generated shortcode or widget.
To get started, choose from a selection of attractive buttons, or create your own to best match your site's branding. Then setup your Paypal ID to begin to take donations. There is also the option of modifying a number of settings, including currency, custom payment page style and the return page. Paypal Donations is useful tool, and its ease of use can't be faulted.
3. Charitable

Another impressive freemium WordPress plugin, Charitable allows you to create unlimited fundraising campaigns. This solution charges no transaction fees on donations received. Instead, it makes its money through the sale of its premium extensions.
Seamlessly integrating with WordPress, the core Charitable plugin is free to install and use. It allows you to add customizable donation forms to your website, take donations via Paypal and offline, and send automated campaign and donation related emails. Premium extensions offer a number of additional payment gateways, including Stripe and PayFast. You can also purchase extensions to enable crowdfunding, peer-to-peer funding, anonymous donations, and much more.
4. Seamless Donations

Easily earning a place in the 'Top WordPress Donation Plugins' list is Seamless donations. This free WordPress solution has an extremely fast set up process, so your non-profit website will be ready to start accepting donations within five minutes of installing the plugin.
Integrating with Paypal to take donations, Seamless Donations provides support for over 20 currencies. Your audience can select whether to make a one-off or recurring donation. And custom thank you emails can be sent once a donation has been made. Premium add-ons are also available to extend functionality and help you get the most out of your fundraising efforts.
5. WooCommerce Name Your Price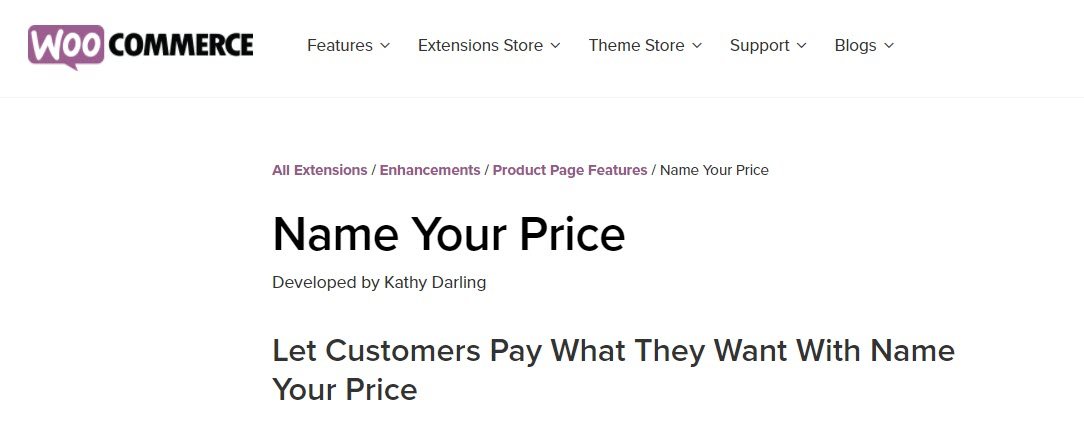 If your non-profit website includes an online Woocommerce shop then the premium WooCommerce extension Name Your Price is a must. This plugin allows customers to choose how much they want to pay, or 'donate', for each product they purchase. You can pick a minimal amount that your charity is willing to accept, suggest an amount, or leave it entirely for your customers to decide.
If you sell subscriptions on your non-profit site, then Name Your Price can integrate with the Woocommerce subscription  extension. These plugins combined can enable your customers to choose when and how much to donate for each subscription. Both these options are great for encouraging your customers to add a little extra each time they make a purchase from your charity.
---